NEUROLOGY, SEMARANG – Stroke is the second leading cause of death and disability worldwide. Stroke is a clinically defined syndrome of acute, focal neurological deficit attributed to cerebrovascular injury, broadly classified as either ischemic or hemorrhagic. Strokes result in loss of blood flow, nutrients, and oxygen to a region of the brain, resulting in neuronal damage and subsequent neurological deficits. With early diagnosis, pre-hospital management efficiency, and focused treatment, chances of a meaningful recovery can be maximized. PERDOSSI Semarang, in collaboration with KSM Neurologi RSUP dr. Kariadi Semarang was presenting Stroke Care Improvement Training. This training was held on 27th August 2022.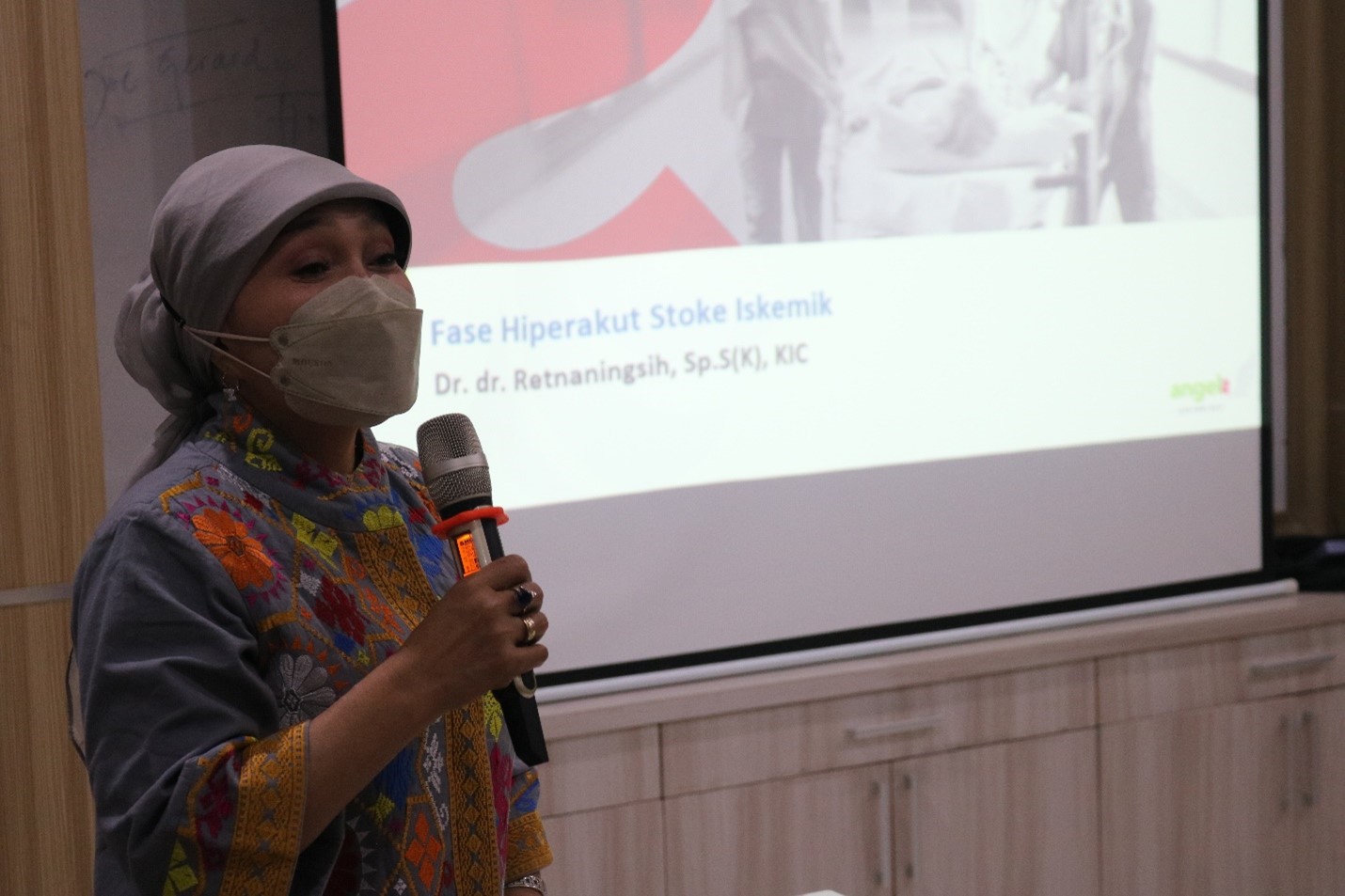 ​"The emergency medical system is an important component to an effective hyperacute management of ischemic stroke" said Dr. dr. Retnaningsih, Sp.S(K), KIC as hyperacute phase speaker. It includes pre-hospital management, quantifying stroke severity using NIHSS score, and determining the diagnosis. Upon the arrival of a potential stroke patient to the emergency room, patients should be stabilized and undergo assessment for potential intravenous alteplase (IV tPA) treatment in less than 60 minutes, or so-called door-to-needle times. Thus shorter door-to-needle times were associated with lower all-cause mortality and lower all-cause readmission.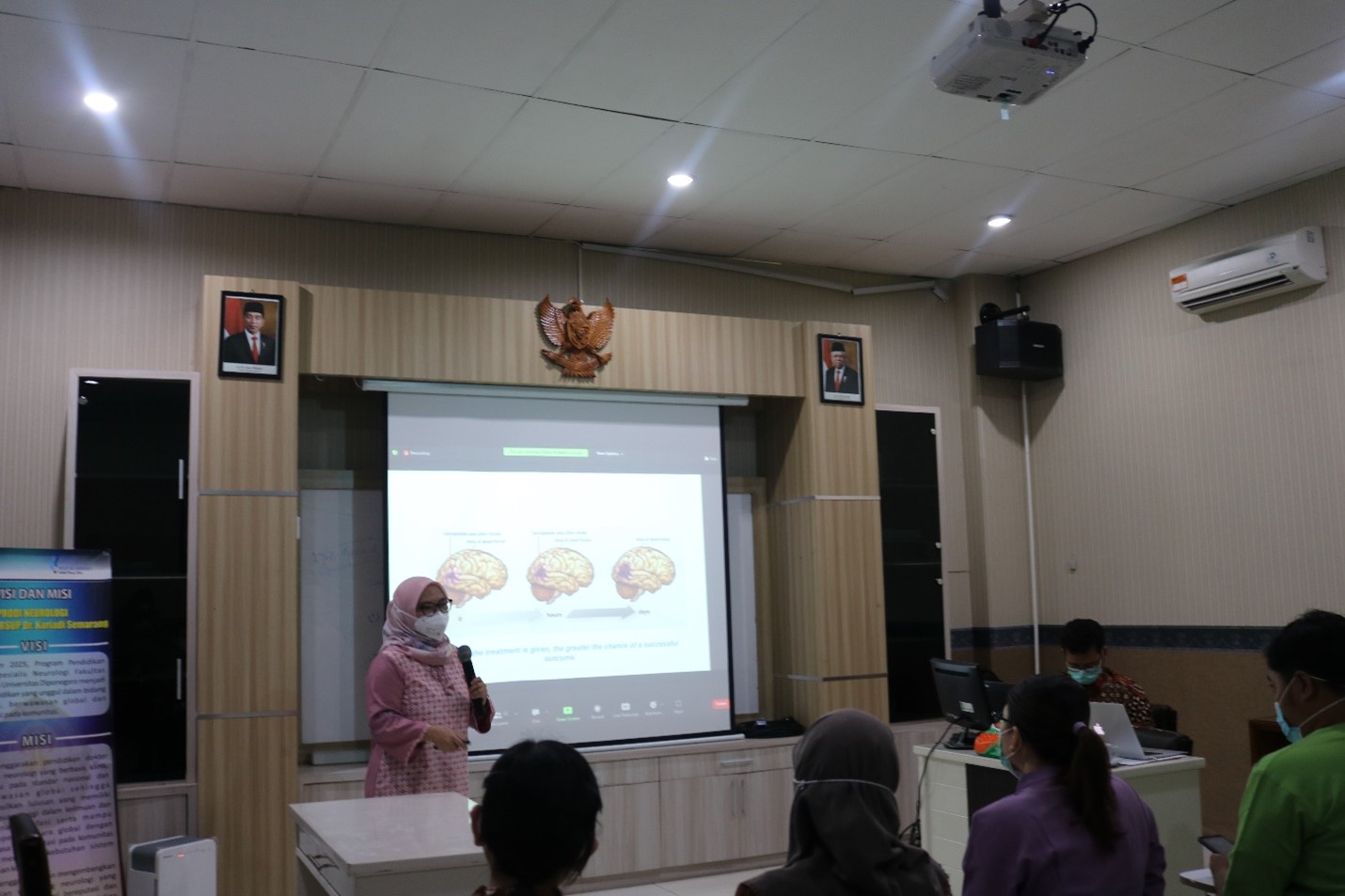 dr. Rahmi Ardhini, Sp.S(K), in her training entitled "Pre-hospital management", explained that every 15 minutes saved in treatment time reduces mortality by 4% and increases the chance of living a normal life from stroke by 4%. There are essential points in pre-hospital management: diagnose stroke, choose the hospital, emergency transport, and pre-notify the team. Stroke assessment training can increase the accuracy of stroke identification. Choose a hospital with a stroke unit and experts to improve the outcome. Transport the patient as quickly as possible in less than 15 minutes, and do as much as possible before arriving at the hospital. Pre-notify the team, so the hospital can get ready and mobilize.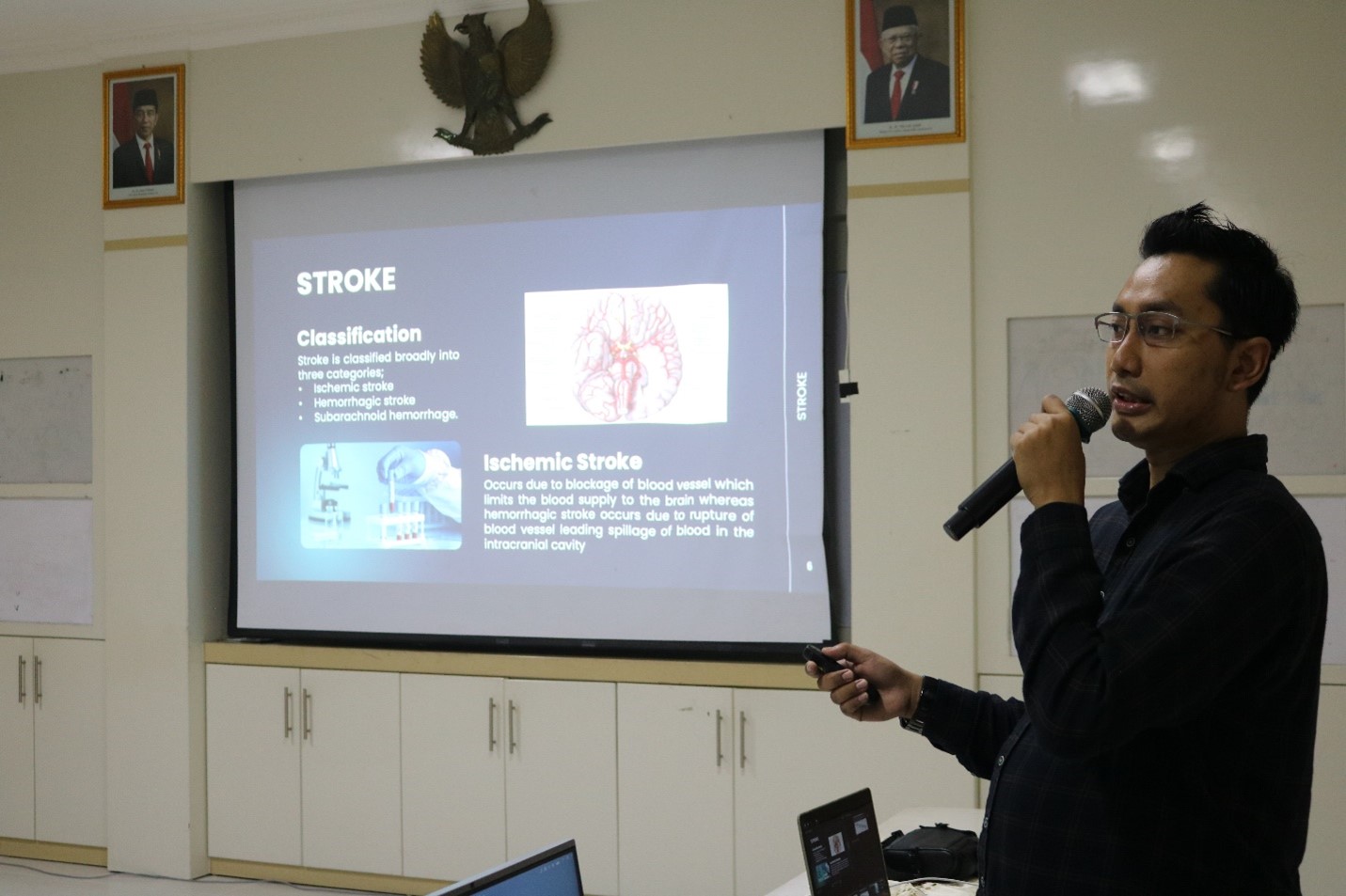 "The principle of acute ischemic treatment is to recanalization the vessel into the ischemic area to salvage the viable tissue surrounding the infarcted core." explained dr. Aditya Kurnianto, Sp.S(K) as a speaker of stroke ischemic treatments. Actilyse (alteplase, recombinant tissue plasminogen activator, rt-pa) is a fibrinolytic that can dissolve the occlusive blood clots in coronary and cerebral blood vessels for acute ischemic stroke. Intra-arterial thrombolysis is a catheter-based intervention that allows intra-arterial revascularization with rt-pa topically delivered directly to intracranial thrombus. Based on ESO 2021 guidelines, intravenous rtPA (0.9 mg/kg BW, maximum 90 mg), with 10% of the dose given as a bolus followed by a 60-minute infusion, is recommended within 3 hours of onset of ischaemic stroke. It found high quality evidence to recommend intravenous thrombolysis with alteplase to improve functional outcome in patients with acute ischemic stroke within 4.5 h after symptom onset.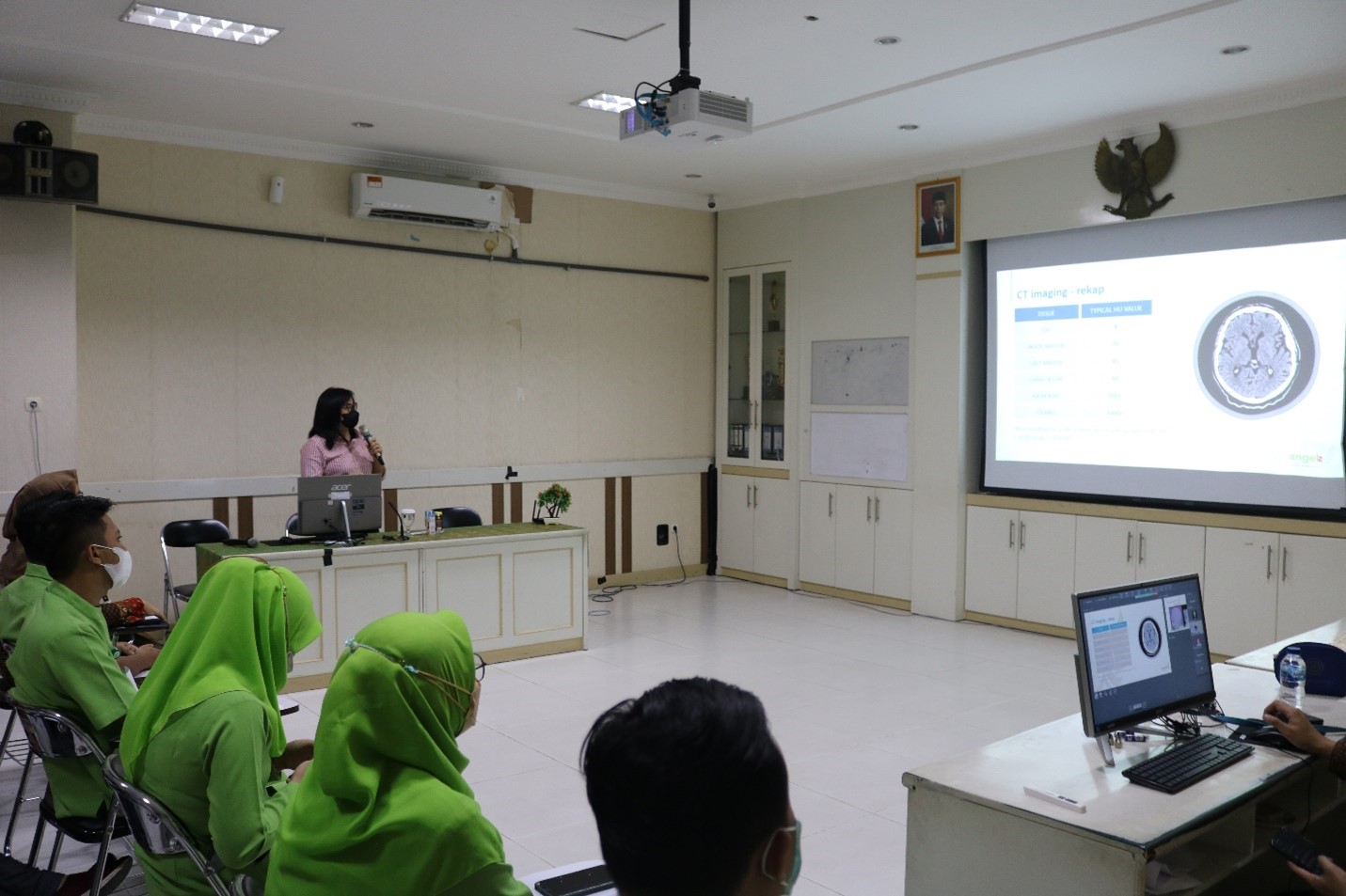 "Neuroimaging in stroke patients, especially in acute ischemic stroke patients, plays an essential role. It helps to exclude bleeding and assess stroke severity" said dr. Yovita Andhitara, Sp.S(K), M.Si.Med, FINS, FINA. Setting the right windowing position (windowing), knowing what you're looking for and where to find it (scrolling), consider hounsfield units (HU's). Ischemia will be easier to see on the ischemia window than the brain window, as opposed to bleeding. Look for signs of bleeding in four quadrans. Use Hounsfield units to differentiate.